James "Mike" Adams, PhD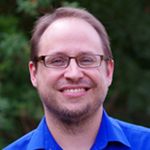 Dr. Mike Adams works with a wide range of emotional and psychological struggles ranging from anxiety and depression to post traumatic stress and childhood abuse. Primarily he works with adults and older teenagers but sometimes works with younger teenagers in special cases. Dr. Adams' techniques focus on resolving deep (also called "core") emotions, beliefs, and experiences that fuel problems in our lives. Resolving these issues enables us to have healthier and more satisfying relationships with ourselves, family, work, and God. He is also trained in trauma processing techniques for restructuring and working through painful/traumatic experiences.
While Dr. Adams counsels people through many different struggles, he also specializes in helping people with relationship and intimacy problems. This specialty ranges from sexual and relationship "addictions" (pornography, affairs, masturbation, etc.), connection anxieties and fears, lack of emotional or physical contact in relationships, and struggles with sexual intimacy. He also has specialized experience in working with adults with ADD.
Dr. Adams graduated from the University of Florida with an undergraduate degree in Psychology in 1996. Following his graduation, he attended the University of Southern Mississippi receiving his Master's degree and Doctorate in Counseling Psychology. Following an internship in the counseling center at the University of South Florida, Dr. Adams started practicing full-time at Life Connections Counseling Center in 2002. He has been married 20 years and has three children.
Florida Licensed Psychologist PY8010