Linda Oliver Hill, Ed.S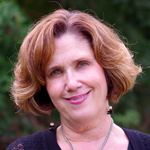 Linda Hill earned an Education Specialist (Ed.S.) in School Psychology degree from the University of Central Florida (UCF) in 2001. She also holds a Bachelor of Arts (BA) degree in Psychology from Rollins College. Linda is currently employed by the public school system. She is a Licensed School Psychologist and a Certified School Psychologist by the
State of Florida.
Linda comes to Life Connections Counseling Center with 16 years of experience conducting comprehensive psychological evaluations with children from Pre-Kindergarten to 12th Grade. She assesses children with various exceptionalities, some of which include developmental delays, learning disabilities, intellectual disabilities, behavioral and/or emotional disabilities, autism spectrum disorder, and gifted. She participates on various multi-disciplinary teams in the school system such as a Problem Solving Leadership Team, Child Study Team, and Individual Education Plan (IEP) team.
Linda believes that all children are exceptional and have unique personalities and traits that are gifts from God. She encourages children to value their own personal gifts and diverse learning styles in order to build a positive belief system. Just as children learn and grow, Linda's belief is that spirituality is a life-long journey for adults too. This journey allows up the opportunity to learn and grow as we seek God through prayer and connection
with our family, friends, and community.