James R. Reed, PhD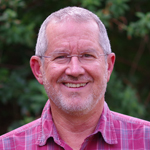 Dr. Jim Reed's vision for excellence in Christian counseling led him to establish Life Connections Counseling Center in October 1993. His founding principle was a belief that Christian counselors and psychologists should do good to all, but that they should especially aid Christian churches in their work to form mature and healthy people who model the character of Jesus Christ. As of January 1, 2016, Jim became Director Emeritus, having handed the director role off to Katherine McKinney, PhD.
Dr. Reed grew up in Liberia, West Africa, the son of Christian missionaries working at a radio station. After receiving a BA in English from The University of Miami, he received an MACT in English and a PhD in Counseling Psychology from The University of Tennessee, Knoxville. He has been a Florida licensed professional psychologist since 1989. In his spare time he reads, hunts, fishes, and plays golf.
Florida Licensed Psychologist PY4252
Recommended Links:
If you are interested in a deeper understanding of our culture and what ideas have shaped our modern world, a great site is Mars Hill Audio. Every 2 months Ken Meyers releases CD's and MP3's containing interviews with authors, professors, artists, and others who have studied some aspect of our culture. Ken's goal is to help Christians move from uncritical consumption of contemporary culture to thoughtful engagement so that we can better love our neighbors.
If you are interested in career counseling, you can begin with the Self-Directed-Search, found at www.self-directed-search.com. There is a small cost for the report on your occupational interests.