Ashley Schmid, Psy.D.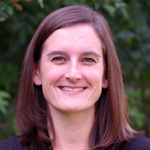 Research shows that the relationship between the client and the therapist is crucial for treatment success. Therefore, Dr. Schmid strives to provide a safe, non-judgmental space for you to feel heard and understood. Although therapy can be difficult work, Dr. Schmid aims to walk along side you to provide the hope and support needed during your journey. She adheres to the belief that we are multifaceted – humans are physical, emotional, thoughtful, and spiritual beings – holistic treatment should consider each of these aspects.
Dr. Schmid's approach to therapy focuses on your goals and preferences while maintaining a method that has been clinically proven to bring about change. Dr. Schmid has received training in both long-term and short-term treatment options including psychodynamic, attachment-based, cognitive-behavioral, emotion-focused, structural family, and play therapies. Dr. Schmid works in a collaborative manner in order to assess what option would best achieve your goals.
Dr. Schmid has experience working with children, teens, adults, and couples struggling with depression, anxiety, relationship problems, spiritual struggles, or behavioral concerns. Dr. Schmid also has specialized training in psychological assessment. She can assess for cognitive concerns including ADHD, complex mood symptoms and personality patterns, and more. Psychological assessment is a comprehensive evaluation meant to provide clarity and direction for the client and their therapist, doctor, and/or school.
Dr. Schmid graduated from the University of South Florida with an undergraduate degree in psychology. She received her Master's and Doctorate degrees in clinical psychology from Rosemead School of Psychology in California, a program that focuses on the integration of theology and psychology. She then moved to Utah to complete her pre-doctoral internship and post-doctoral experience at Wasatch Mental Health. She and her husband are thrilled to be back in Florida, close to family and enjoying the warmth!
Florida Licensed Psychologist PY9733