Alan Alonso, MABC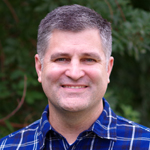 Alan Alonso's counseling expertise includes helping people reduce their anger, calm their anxiety, lift their depression, improve their communication skills, resolve their marital conflict, and find freedom from such addictions as pornography and mood altering substances. He also helps parents develop effective skills in rearing children who challenge parental authority or who were impacted by trauma. Alan has been counseling children, adolescents, families and couples at Life Connections since June 2002.
Depending on the needs and development of the client, Alan's style of counseling is warm, relational, and varies between directive and non-directive. He tailors treatment to the individual, couple, or family he is working with. His methods, which may include prayer, scripture, coaching, handouts, assessments, recommended readings, and exploration of beliefs and values, are designed to identify (a) the impact of family history on current style of relating, and (b) core needs and fears and how these needs and fears affect faith, relationships, and coping skills.
Alan earned a Master of Arts in Biblical Counseling from Dallas Theological Seminary, which involved 45 credits in theology and 60 credits in psychology. While in Dallas, he trained at the Christian Counseling Center of Dallas, St. Paul Medical Center's Intensive Outpatient Substance Abuse Program, and The Minirth Clinic with Dr. Minirth.
Florida Licensed Mental Health Counselor MH 8251