Life Connections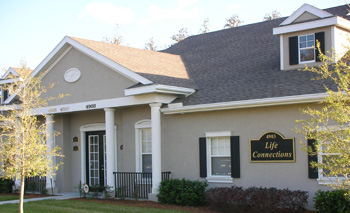 Our counseling office is located at 4903 Van Dyke Rd in Lutz, FL.
Our Clinicians
Our staff is well trained and are all licensed by the State of Florida. Our Psychologists have doctoral degrees, which require at least 4 plus years of training after college and an internship year. Our Clinical Social Workers, Mental Health Counselors, and Marriage and Family Therapists have Master's Degrees with 2-3 years of training after college. We are diverse in terms of age, gender, and ethnicity, but are all committed to providing excellent mental health services to you.
About Us
Since 1993, our mission verse is Galatians 6:10: "Therefore, as we have opportunity, let us do good to all people, especially to those who belong to the family of believers." While maintaining your confidentiality, we provide consultation to each other. Doing so assures high accountability for each of our counselors, which protects you from receiving substandard or unethical treatment. We meet weekly as a team to pray, consult, and support each other in our mission to provide excellent mental health services for our community and for the glory of God.
Big Blessings
Winner, IBM Community Grant for Barnabas Program, 2017 ($2000)
Semi-Finalist, 100 Shares of Tampa Bay Grant, 2015